"All Materials Used for Façade Constructions should be Noncombustible & Fire-rated"

Brief on holistic design approach for fire safe buildings, focusing on facades and fenestration design?
Everything starts on paper whether it is the intended design, compliance with building and municipal codes or the safety and comfort of occupants. And as we have seen, without a holistic approach by all stakeholders involved in building construction, the intent on paper will rarely translate to reality. It is important, therefore, that all stakeholders in the construction space developers, architects, consultants, engineers, material suppliers and even occupants ensure that adherence to the intended design and the governing norms are respected and implemented.
Façades are obviously the building's primary style statement and intrinsically should be a responsible one too. Façade consultants, fabricators and material suppliers should ideally be involved in the design drawing phase to create effective implementation strategies and iron out discrepancies.
Brief on the role of design in fire safety of buildings?
1. Refuge areas should be clearly identifiable and the path leading to these spaces should be easy to trace and free from obstructions.
2. Refuge areas should have 2 or 3 sides glazed with fire resistant materials. A minimum of 2 hour rating is desirable considering the average rescue times in our country. The remaining side should face the building exterior facade from where escape is possible.
3. These glass walls should have openable panels (either manual or automatic) that can be operated from inside (by the occupants) and outside (by the firefighters). These panels should be a minimum of 1.5 meters by 1.5 meters and should be openable to an angle of at least 50 degrees to facilitate quick rescue.
4. The emergency panels should be clearly labeled with an 'Emergency Exit' sign along with a large red triangle on the external façade so that the fire authorities don't waste valuable time looking out for these openable exit panels.
5. The openable windows should have glass which is nonlaminated. Fully tempered glass (monolithic or insulated) should be used in these panels so that it can be easily broken with a sharp object if needed.
6. The distance between the building's main structure and the glass façade should not exceed 300mm. This is to ensure that people exiting through the openable panels are not subjected to risk of falling through the building voids.
7. Smoke seals made of noncombustible material must be laid between the building structure and the glass façade.
8. To restrict the spread of fire, automatic water sprinkler systems should be installed on every floor.
9. Ceilings should have a popup vent which can be easily accessed from the floor and should be integrated into the central smoke detection system.
10. The aluminum sections and the fixing materials should not have any coating of combustible materials.
11. Staircase areas on all floors should have direct access to the ground level. At all levels, fire rated doors (steel or timber) that can resist fire for up to 2 hours should be installed at the staircase entry points. These doors should have a 2 hour fire-rated glass vision panel of size minimum 200mm by 300mm to facilitate viewing of the hazard side in the event of fire.


What is the role of the fenestration design in fire-safe buildings?
The importance of façades with respect to fire safety cannot be emphasized enough, especially in the context of the spate of firedisasters globally. Let's consider the current scenario of urban architecture in India crowded spaces, little or no awareness about fire safety within occupants, and add to this, the chaotic traffic that does little to ensure that external rescue operations are effected within a quick time.
Now consider the majority of new constructions where the traditional brick walls with small window to wall ratios have been replaced by expansive glass, aluminum and stone facades. Fire safe facades then become a pivotal aspect of design and final construction.
Some of the important aspects are:
1. Adequate checks to ensure that only non combustible materials and fire retardant materials are used.
2. Horizontal and vertical firestops should be in place to check the propagation of fire within the floors and vertically between floors.
3. In the case of openable windows, monolithic toughened glass should be installed. Laminated panes should be avoided as these would be difficult to break if need be during a fire.
4. All openable windows should be clearly marked with a red triangle, visible from the outside.
5. All refuge areas (open or compartmentalized) should be provided with adequate ventilation through the façade, either through open space or through openable panels.
Although these are just some basic guidelines, eventually the building location, type, size and potential occupant density will demand additional fire safety measures, ignoring which can pose a serious threat to the safety of its people. It is also important to note that facades are just one element to be considered for fire safety, and holistic conformance to all fire safety requirements, both active and passive, will determine how safe a building actually is in the event of a fire.
The new National Building Code (NBC) 2016 in Part 4: Fire and Life Safety also comprehensively outlines the important criteria and construction guidelines for fire safe buildings.
What are passive and active fire safety protection methods? Please explain.
Fire prevention systems can broadly be classified into two categories: Active Fire Protection and Passive Fire Protection. Any well-equipped fire-fighting network should be a synthesis of these two systems, both complimenting each other to prevent loss of life and property.
Active Fire Protection (AFP) systems require a certain motion and response to combat fire and can be either automatic (water sprinklers, fire alarms, hypoxic air suppression systems, etc.) or manual (emergency evacuation, fire extinguishers, firefighters, water hoses, etc.). These systems require periodic maintenance and audit to verify their workability and response to fire. Juxtaposed with AFP systems are Passive Fire Protection (PFP) systems that create compartmentalization (or compartmentation) of the building floor plate through fire-resistive walls and floors. The purpose of these systems is to prevent the spread of fire by creating barriers to its passage for a specified duration, enabling occupants to assemble in a relatively safe compartment and eventually be pulled out to safety.
Please tell us about the parameters defining the performance of fire safe façade materials?
All materials used for façade constructions should, without exceptions, be non combustible and to a specified degree, fire rated. While the exact criteria for fire rating depend on several factors like the local municipal and fire department requirements, building location and type, and the floor plate area, amongst others, at a fundamental level façade should be designed to be fire safe and to stop the spread of fire vertically. Facades today can be constructed to be fire rated up to 120 minutes, with the use of relevant glass and other materials.
Please elaborate on the need for product & system testing and certification for fire safety. What are the methods followed for the same? Explain the large scale test methods followed.
All fire rated materials and systems should be tested as per test standards and backed up by a relevant test certificate from an accredited Indian or international laboratory. The following are some important considerations while selecting a fire rated glass system:
1. What is the minimum fire rating required for your application?
2. Is an impact safety rating required?
3. Is the framing capable of meeting the fire resistive rating of the glazing?
4. What are the size limitations of the selected fire resistive glazing?
5. Is the application exterior or interior?
6. Will the labeled framing meet the glazing thickness requirements for the selected fire-resistive rating?
What scenarios could cause an internal building fire to spread to the external façade and other parts of the building? What protection measures are in place to control fire?
Almost all fires break out in interior spaces, and for lack of good planning and implementation, quickly spread to other floors either through internal floors or through the external façade. There are however ways to control this spread, attributable to good design coupled with compliant construction, till fire extinguishing actions are undertaken. The core basis of this prevention is to have effective compartmentation within and between floors.
These compartmentations act as a fire barrier and stop the horizontal spread of fire. Fire rated glasses are a great way to create these compartments without compromising on the desired aesthetics and are increasingly becoming a product of choice for designers and architects. In cases where the compartment walls have to be penetrated for electrical ducting or plumbing, adequate precautions such as collars and wraps should be used to ensure complete compliance to norms.
Lift lobbies are also required to be completely protected and the recent National Building Codes has asked for a two hour protection level for lift lobbies in all constructions. This implies that the materials used in the construction of the lobby walls as well as all access ways to the lobbies like the office or home entrances and staircase doors should comply with these norms.
And finally, internal fires can also spread to the external façade and then to different floors on either side of the façade. To prevent or mitigate this void space or cavities between the façade and the floors need to be completely sealed through the use of perimeter fire barrier systems. These systems typically consist of fire stop sprays, smoke seals and rock wool insulation to ensure that the cavity is completely sealed and to stop the vertical spread of fire between floors, for the duration as required by the fire department or building codes.
Please explain some common causes of building fires in India (due to bad building designs and negligence by the designers and engineers) and a few remedial methods for the same.
Everyone understands the importance of a fire safe building architects, developers and users included. We even have reasonably practical norms now that serve as a basis for building designs and construction to make them fire-safe. The problem, however, is compliance. Architects and consultants know, but circumvent critical details for faster design approvals. Developers try and cut costs by compromising on building materials and opting for cheaper alternatives. End-users are generally neither aware nor interested in fire training and fire drills and indulge in illegal space extension and unauthorized and potentially dangerous material storage. I am not implying this exists for all constructions, but sadly this is more the rule than the exception.
So how do we prevent this? To start with, regulatory compliance has to be enforced strictly by the relevant authorities without exceptions and strict monetary penalties should be imposed in case of non-compliance. Rules should be in place not just for design related compliances but also for building materials. Building occupants should be sensitized to fire training and ordinances and again, any unauthorized extensions and storage should be dealt with a high penalty.
And eventually, and at a very broad level, like most things Indian, our chalta hai attitude should be replaced with nahi chalega! That, perhaps, is the biggest and most effective remedial action of them all.

You might also like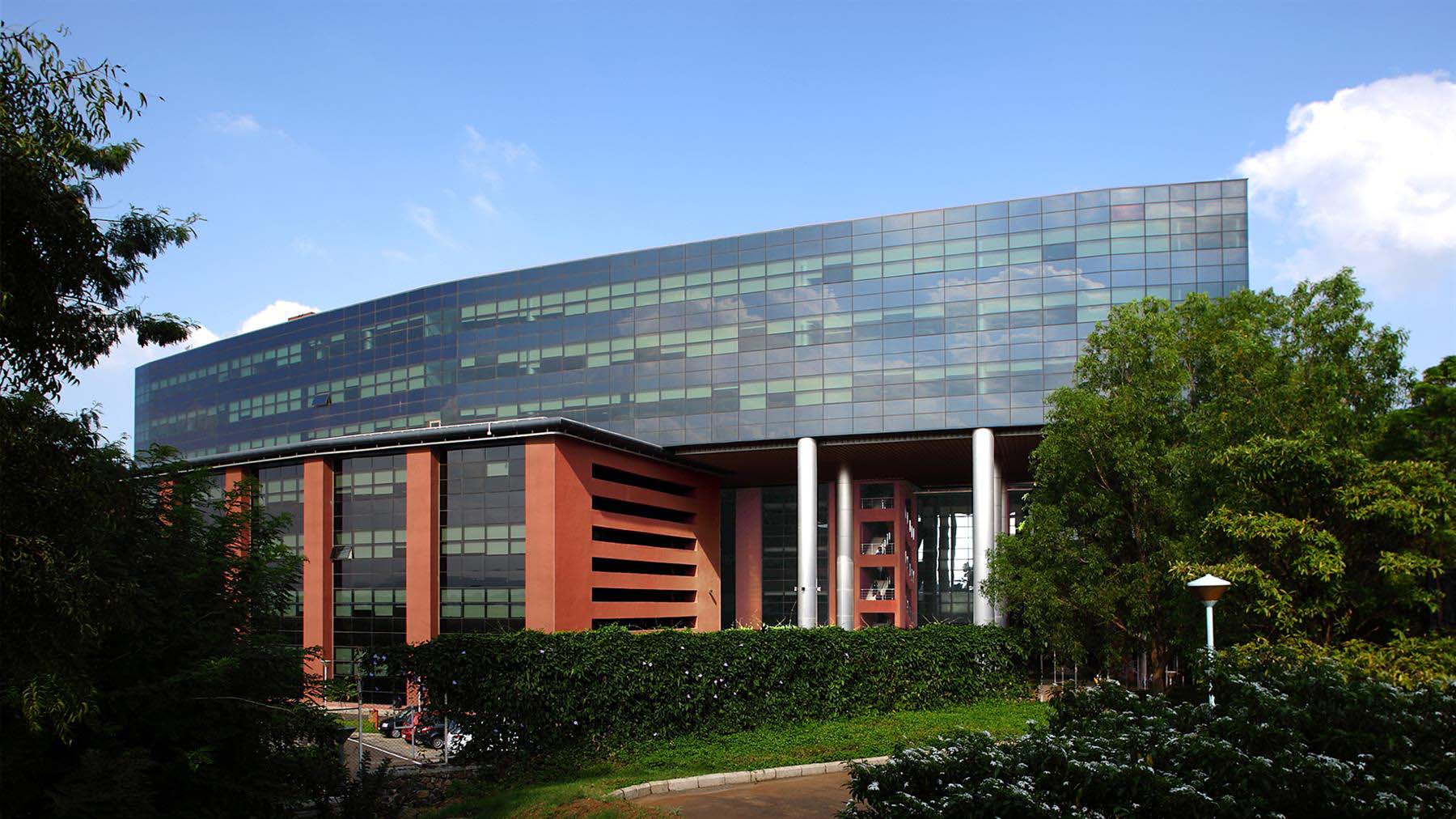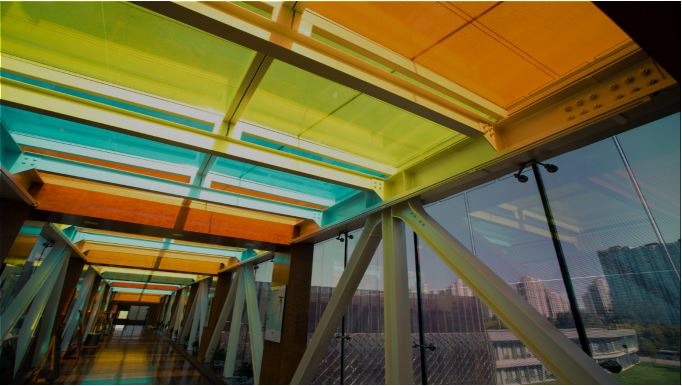 Start Your Next Project with FG
Let our experts find the perfect solutions for you!